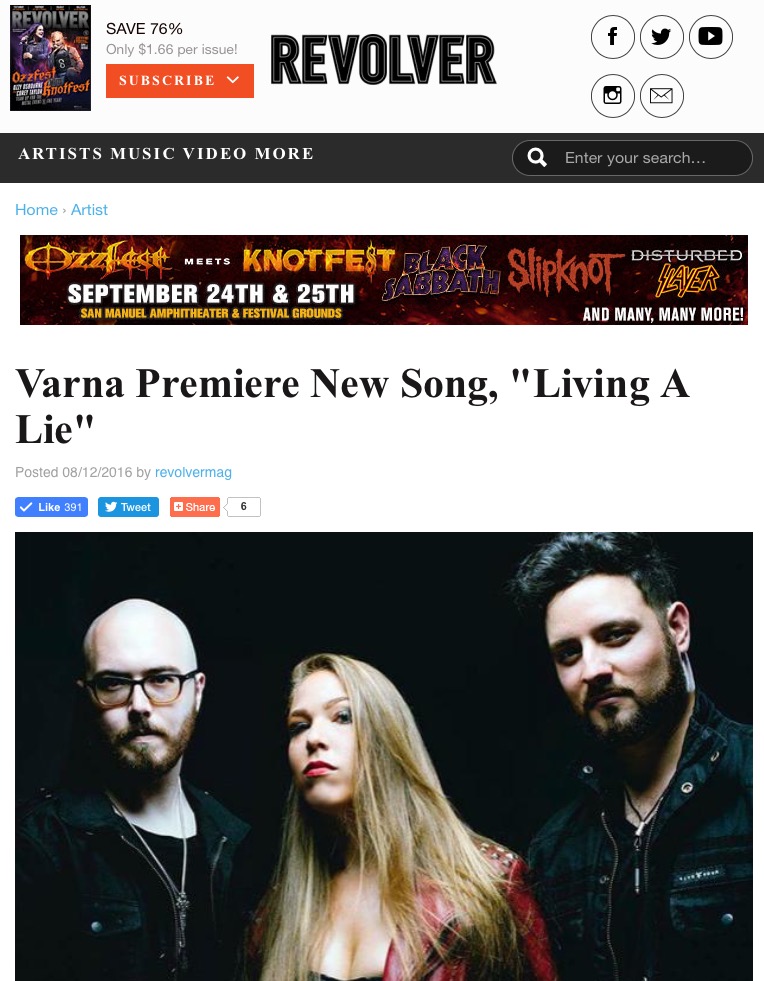 We are excited to announce that you can head on over to
REVOLVER Magazine
to catch the
EXCLUSIVE
premiere of the lyric video for our brand new single, "Living A Lie"! 
Vocalist Tiana Woods said, "'Living a Lie' represents the 'Demon of Doubt' in all of us. The things we tell ourselves when we are afraid to go after our true desires in life and the raging turmoil it causes inside, unbeknownst to the people around us. If we look deeper, we need to realize we are all capable of what we want in life, regardless of the things that we think hold us back. That is our truth."

Click HERE to VIEW the Premiere HERE!